Nesty makes her man a great breakfast sandwich in bed but leaves him no time to enjoy it!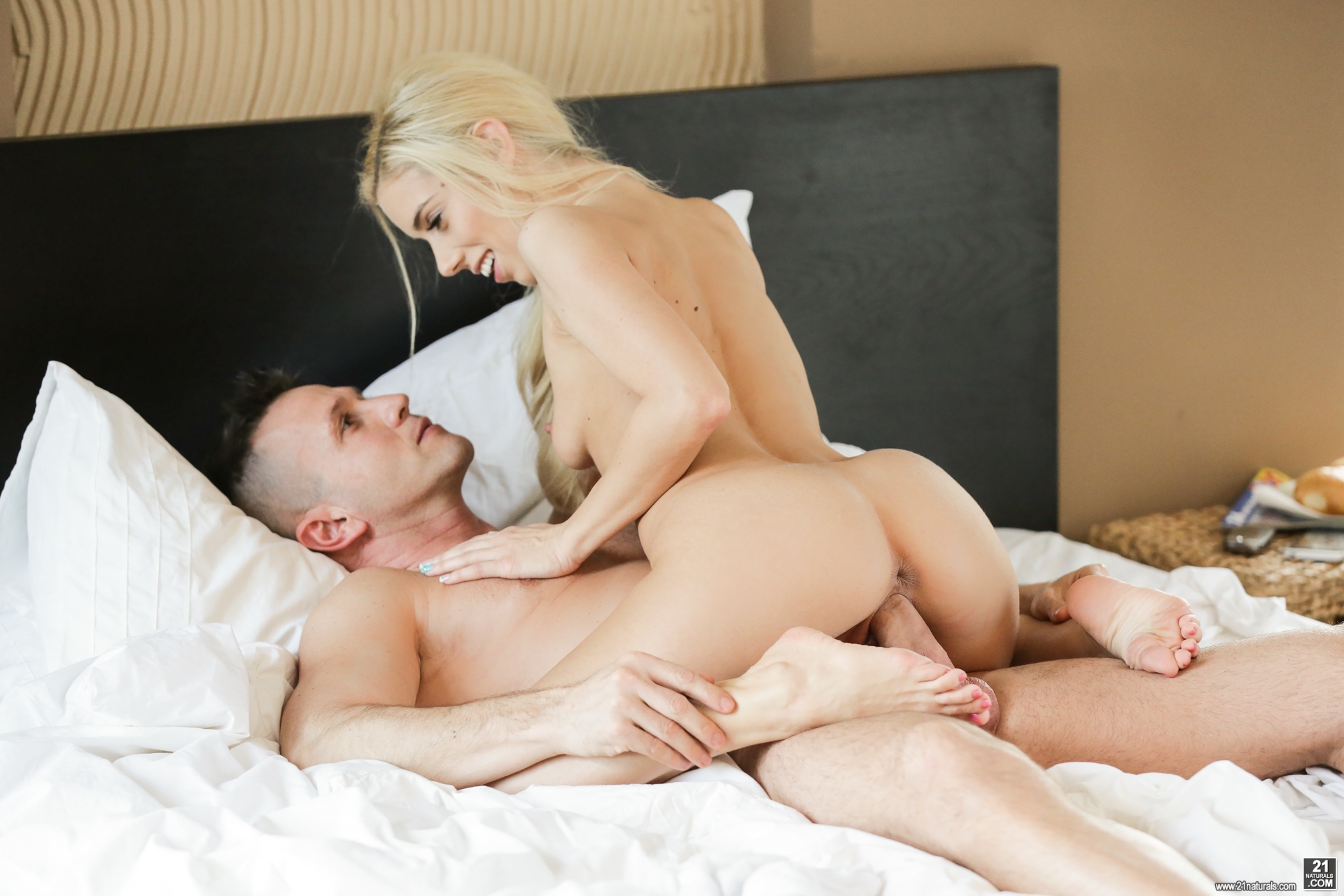 She kisses him instead, letting her billowing white shirt drop open on her small, nibble-worthy tits.
The blonde cutie takes the blankets off of him to take him into her mouth, before crouching over his face and having him thrust from behind into her.