Even a rough biker can't have a sensual side, just like an anal love can be gentle and tender.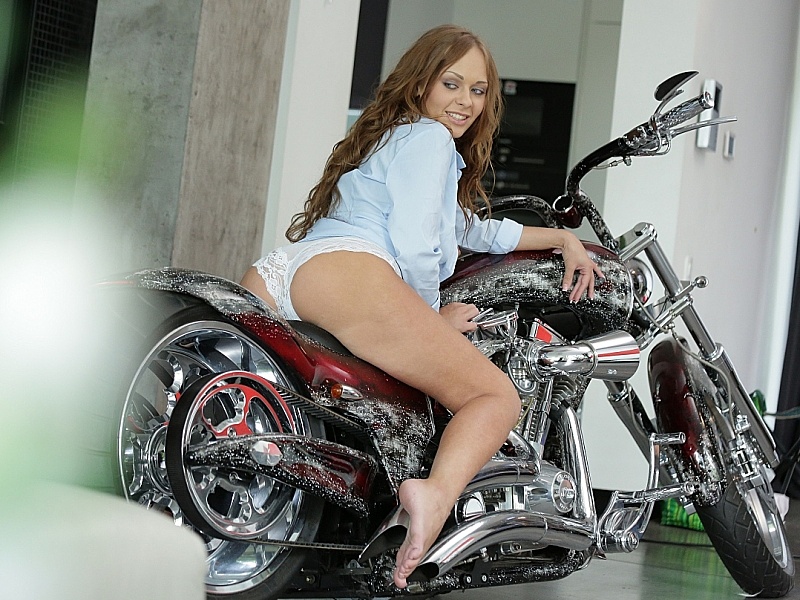 Ariel, the biker's girlfriend is up for a real treat by Renato.
Aroused by the sight of his lady posing on his bike, he strips the hot babe and shows his love from behind… just as she likes it.