Mikki Torrez is trying to work but she's constantly distracted. She gets up and goes to the window to catch a bit of fresh air and take a little break.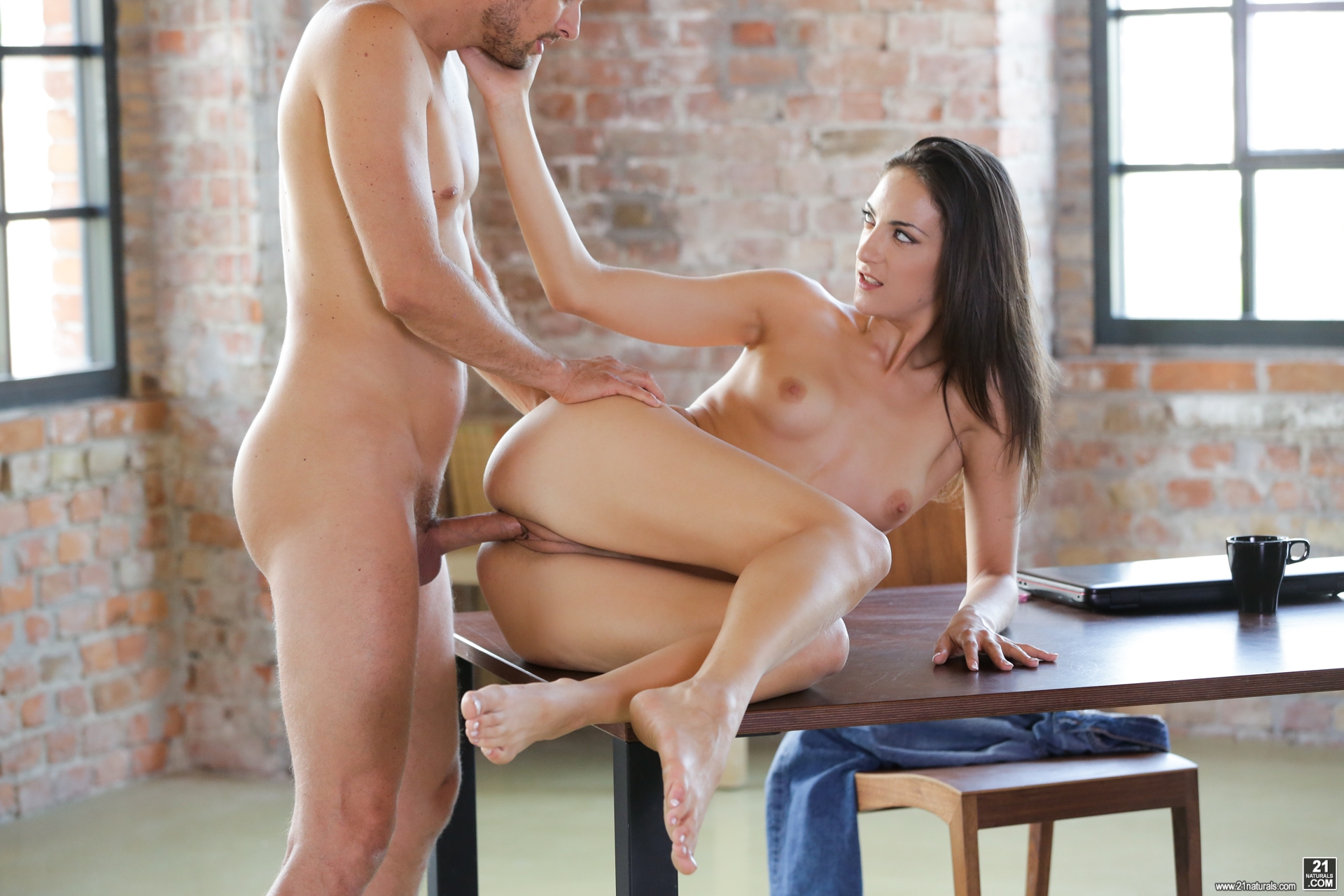 Wearing nothing but a light shirt and panties, she catches Max Fonda gazing at her. She gets closer to him and starts to gently caress and kiss him. He also needs an intermission from work. They both get hot and heavy as Max starts to lick Mikki's sweet pussy.
The beautiful honey then goes down on her knees and proceeds with a warm and deep blowjob. The excitement is just too high. No way of getting back to work now. So they both go straight to the point and fuck right on Max's desk. This is the perfect way to take a break.