Maria is horny but alone. Nobody but her reflection is there to share her pleasure with.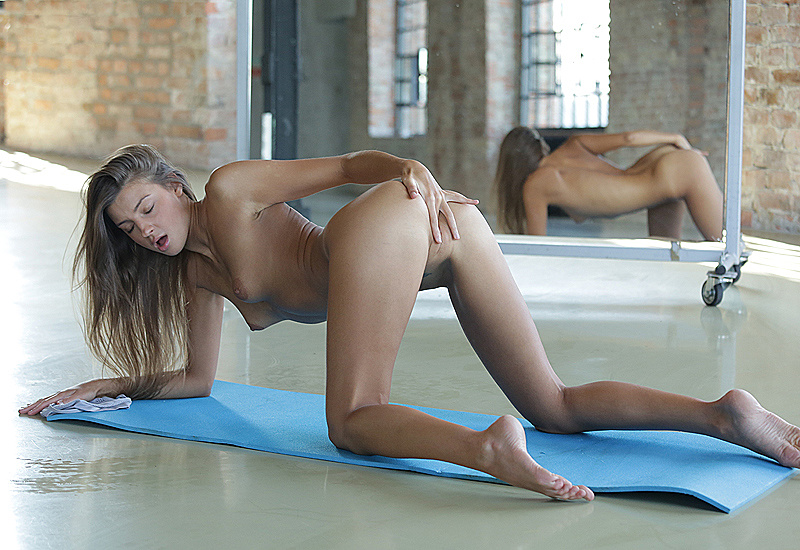 But she doesn't mind.
She has time at hand and while she strokes herself into a mind-blowing climax, her mirror image cums with her, doubled satisfaction shakes the beautiful body and her reflection's too.